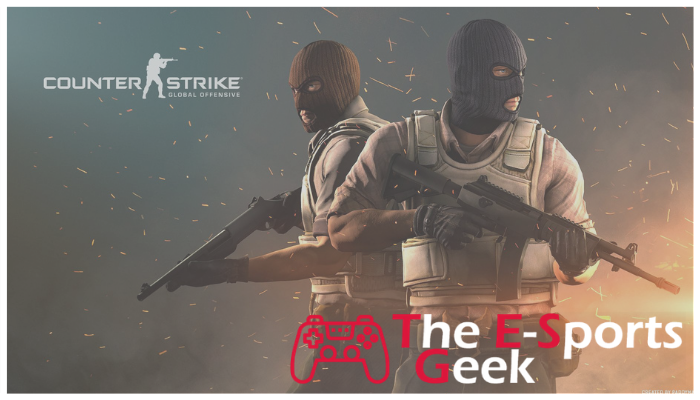 Counter-Strike: Global Offensive, or CS: GO for short, is a multiplayer first-person shooter.
Since its launch in 2012, CS: GO has attracted an average of 11 million monthly users, making it the most popular game in the Counter-Strike franchise. While CS: GO was released on Windows, OS X, Xbox 360, and Playstation 3, all professional players prefer to play on PC.
How does Counter-Strike: Global Offensive work?
Two teams of five players compete against each other in this game, with each team needing to fulfill certain goals to win. Terrorists (Ts) are played by one side, while Counter-Terrorists are played by the other (CTs). Pro esports matches are always played in five-on-five Competitive mode, even though there are multiple game modes accessible (5on5).To win the round, the CTs must either defuse the bomb before planting or eliminating all five Ts. Each match consists of 30 rounds, each lasting no more than one minute and 55 seconds. The first team wins the match to win 16 rounds. In addition, CS: GO has an in-game currency system that rewards players for winning rounds, destroying opponents, and using certain weapons successfully. Between games, players will spend their money on new weapons and grenades, improving their chances of winning later rounds.
What are CS: GO skins, and how do they work?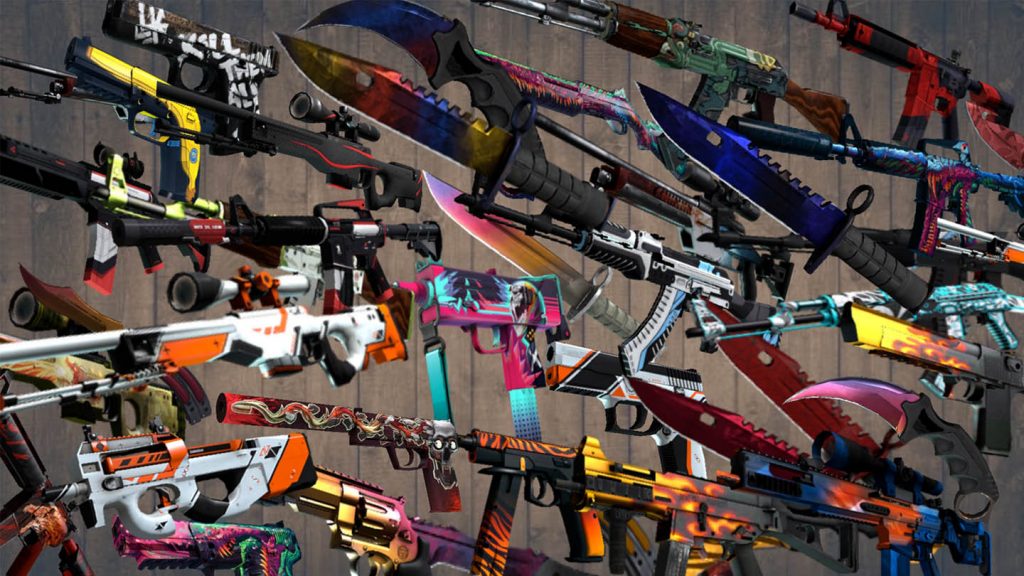 Skins are decorative items that alter the appearance of weapons in Counter-Strike: Global Offensive. While they change the appearance of the guns, they do not affect their stats. Skins can be obtained by buying keys to open cases that appear in-game regularly. When a case is opened, skin is given to the player at random. Skins for various firearms are included in each event. Even though skins do not improve weapon stats, some are rated higher than others – in other words, some skins are very popular and easy to obtain, while others are extremely rare. Skins are available in various colors and styles, ranging from Industrial Grade (light blue) to Covert (Red). Knife and Glove skins are much rarer than Covert skins, and obtaining them from a case is extremely unlikely. Players can exchange and sell skins on the Steam marketplace, giving them real-world value. Some of the most valuable skins have fetched tens of thousands of dollars.
What are the CS: GO rankings, and how do they work?
When playing competitively in Counter-Strike: Global Offensive, the game will pair players with opponents with equal skill levels. After winning ten competitive matches, each player is given a rank and matched against other players of the same or similar rank. The rankings in CS: GO range from Silver 1 (lowest) to Global Elite (highest).
What are the most important CS: GO tournaments?
The CS: GO Major Championships are the two most important CS: GO events each year. These are the most prestigious competitions on the CS: GO schedule, similar to major tournaments in sports like golf and tennis. Valve, the company that produced CS: GO, sponsors the CS: GO Majors. In 2013, the first CS: GO Major was held in Jonkoping, Sweden, with 16 teams competing for a prize pool of $250,000. Since their inception, the Majors have grown significantly in the seven years, with each CS:GO tournament now featuring 24 teams vying for a prize pool of $1,000,000. Because of the coronavirus pandemic, only one Major will be held in 2020 in Rio de Janeiro. The Rio event, which was originally scheduled for May, has been moved back to November 19, with the final on November 22.